The Duke Telestroke Network advances the best practices in evidence-based stroke care by offering virtual clinical coverage paired with programmatic assistance.
The Duke Telestroke Network extends the services of the Duke Stroke Center, certified as a Comprehensive Stroke Center by The Joint Commission.  Duke's stroke specialists provide remote, consultative call coverage for acute stroke diagnosis and treatment recommendations 24/7 to facilitate targeted growth of our telestroke affiliates by keeping stroke patients local for their care.
Our Approach
The Duke Telestroke Network offers our affiliates comprehensive support with quality overisght through the following:
Rapid, virtual access to Duke specialists for stroke consultations (24/7/365),
Program assessment and development for the advancement of best practices in stroke care,
Support for the development of evidence-based protocols, guidelines and policies,
Education to expand the availability of evidence-based stroke care into the community and
Quality oversight by developing best processes including immediate access to the Duke Telestroke Coordinator for urgent or emergent issues.
The Duke Telestroke Network Team

Lorie Ann Meek, MSN, RN
Senior Director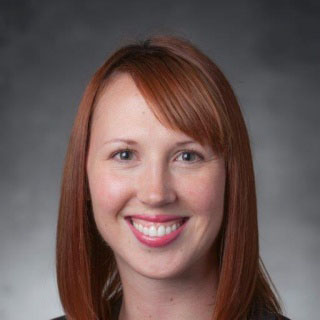 Heather Forrest, MMCi
Associate Clinical Director