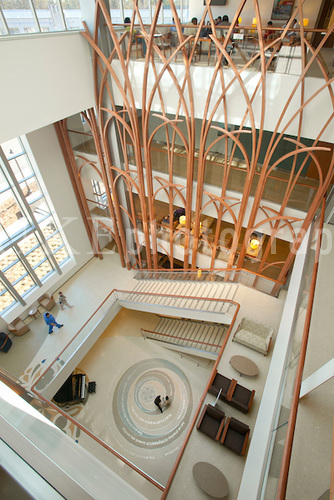 The Duke Cancer Network collaborates with organizations to bring excellent cancer care to their communities.
With more than twenty years working with our affiliates throughout the eastern United States, the Duke Cancer Network is backed by the resources of the Duke Cancer Institute, ranked among the top four percent of U.S. centers designated as a National Cancer Institute Comprehensive Cancer Center.
The Duke Cancer Network has expertise in building value-based programs that define best practices and enhance quality to best serve the needs of your community. We specialize in multidisciplinary models of care and offer access to clinical research and subspecialty services including surgery and palliative care.
Our Approach
Our affiliations are tailored to meet the needs of each program and begin with an initial cancer program assessment with a report of customized findings and programmatic recommendations. Our spectrum of service and affiliation models includes:
Clinical Research and Education Affiliations: Our team conducts regulatory and clinical research audits and supports policy development, access to Duke investigator initiated and cooperative group trials, faculty presentations, tumor board and CME/CE programming.
Cancer Program Affiliations:  We work with our cancer affiliates on program development and enhancement by defining best practices while improving quality. We offer access to evidence-based guidelines and practices, education, CME/CE and research support.  Service differentiators include multidisciplinary models of care, subspecialty programmatic advisory support including surgery, palliative care and other supporting disciplines as well as clinical research offerings.  As a comprehensive service offering, co-branding as a Duke Health affiliate is available to our cancer program affiliates.
Clinical Affiliations:

For regionally-based hospitals, clinical affiliations may be an option and include all of the services of our cancer program affiliation in addition to Duke physician coverage for affiliated oncology services.
The Duke Cancer Network Team

Linda M. Sutton, MD
Medical Director, Duke Cancer Network

Caroline Hester, RN, BSN, MHA
Assistant Vice President, Duke Cancer Network